Ms. Agnieszka Debowska,
Senior Speech-Language Therapist.
Certified in: Hanen® - It Takes Two To Talk, More Than Words, TalkAbility.
Profectum Academy Fellow Certificate.
Trained in: Talk Tools®, PECS, Lidcombe Program, M.O.R.E., Bridging to PROMPT, S.O.S. Approach to Feeding, IOSM.
Certified Baby Sign Instructor.
SHAS Member, AHPC Registered.
ASHA International Affiliate.
Profectum Professional (DIR®/Floortime®) in Speech Language Therapy.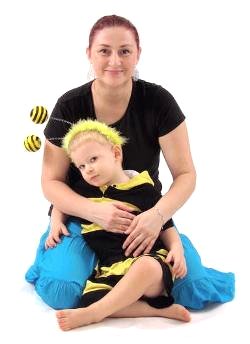 Agnieszka (called by her young clients Agnes) graduated from University of Gdansk, Poland with a Master's (M.A.) degree in Speech-Language Therapy over ten years ago. She is a full member of the Singapore's speech pathology professional body; Speech, Language and Hearing Association of Singapore - SHAS (shas.org.sg) since 2004. She is also an International Affiliate of American Speech, Language and Hearing Association - ASHA (www.asha.org).
Agnieszka arrived in Singapore in 2003 and since then she has been working as a Speech-Language Therapist, first in Jurong Gardens School, Movement for the Intellectually Disabled of Singapore - MINDS (currently known as Woodlands Gardens School) and later in private practice. She also served as a volunteer in Jervoise Special School, Association for Persons with Special Needs – APSN.
In 2006 Agnieszka has set up BubbleBee – peadiatric speech and language therapy practice.
She loves working with children and believes that therapy through play is the best approach to achieve most therapeutic goals. Agnieszka also believes that early intervention and application of naturalistic approaches play a crucial role in helping the child to overcome speech and communication issues. She also has an extended experience leading family-centered early intervention programs, facilitating social skills dyads, and collaborating with a variety of other professionals including teachers, physicians, behavioral teams, occupational therapists, psychologists, physiotherapists etc.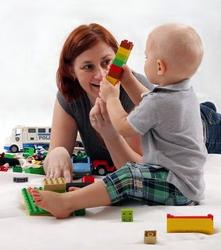 Agnieszka believes that to be an effective therapist, one must be able to integrate a variety of treatment techniques to help each individual client. Therefore, she is extremely committed to continue her professional development and consistently attends training courses. She is fully trained in a number of professional therapy methods, which she uses in daily therapeutic practice. Among them are:
Sara Rosenfeld-Johnson's Oral-Motor Therapy 1st and 2nd level completed.
It Takes Two To Talk - The Hanen Program for Parents (children with language delays), CERTIFIED.
More Than Words - The Hanen Program for Parents (children with autism spectrum disorder), CERTIFIED.
M.O.R.E. - Integrating the mouth with sensory and postural functions, completed.
The Lidcombe Program of Early Stuttering Intervention, CERTIFIED.
S.O.S. Approach to Feeding Workshop completed
TalkAbility - The Hanen Program for Parents (verbal children on the Autism Spectrum), CERTIFIED.
Baby Sign Instructor – to teach American Sign Language (ASL), CERTIFIED.
CranioSacral Therapy II by Upledger Institute, completed.
Bridging PROMPT Technique to intervention, completed.
SomatoEmotional Release I by Upledger Institute, completed.
Profectum Academy Certificate in DIR® and the Foundational Capacities for Development, CERTIFIED.
Profectum Academy Fellow CERTIFICATE.
Agnieszka is also trained in other traditional speech-therapy approaches and methods. The full list of courses and trainings attended can be found
here
.
It is a bit cliche, but I consider myself lucky. I enjoy my work, I do what I really love (talking, ha, ha). I work with children, I play with toys and have tons of fun on a daily basis. Who wouldn't like that kind of job? :)
My priority at work is to create fun and uplifting experience for the child and the family, and at the same time to give them the best support possible from the professional point of view.

I have gained a lot of knowledge thanks to the wonderful families and therapists I am working with. It is an ongoing process, there is still so much to learn from my young clients. Every single child that comes to see me has his or her own story and I can only be grateful that I have the opportunity to be the part of their support team and help as much as I can.

Still, in my opinion, the best "training" I have ever got was when I became mother myself. It has changed me as a person and as a therapist. Now, when I have endured the happiness from newly achieved milestones and the fear if everything will be all right, I think I am able to serve my clients better. I understand that bringing a child to a speech therapist may be quite stressful. I have learned to listen more to my client's parents ("mother knows best") and to think outside the box.

BubbleBee is not simply a workplace for me, I sincerely "invest" both my mind and my heart into it.

Agnieszka